| | |
| --- | --- |
| Date | SUN 17 SEP |
| Time | 18:00 – 19:10 |
| Zone | Zone 1 Village Stage |
Seal (UK)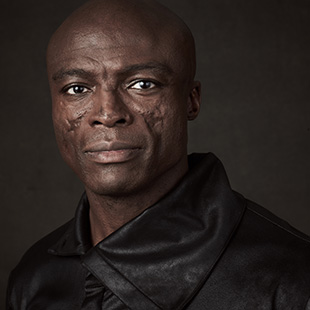 Since the beginning of his career in 1991, British multi-platinum singer-songwriter Seal has been focused on a single creative pursuit: expressing the full experience of love through song. Throughout his career, he has released nine studio albums, two live albums, two compilation albums, 28 singles and four video albums.
With worldwide sales exceeding 30 million of his first eight studio albums, Seal's inimitable voice was first heard on Adamski's 1991 club smash 'Killer', followed by his Top 10 hit 'Crazy'. On the heels of his stunning debut album, he went on to win the prestigious BRIT Award for Best British Male in 1992, while hits like 'Kiss From a Rose' memorably included in the Batman Forever soundtrack, and earning him four Grammy awards, an MTV Video Music Award and global esteem. Seal's ninth album, 7, released in November 2015, reunites him with superproducer Trevor Horn. The artist's focus remains where it's always been, on the many permutations of love. Seal returns to The Voice Australia as a coach in 2017, after his past appearances on the show in 2012 and 2013.
Fans of the smooth R&B and soul crooner can look forward to hit singles such as 'Kiss From A Rose' and soundtracks from his latest album, 7 including 'Every Time I'm with You', 'Do You Ever' and 'Life on the Dancefloor' at the Village Stage on Sunday, 17 September.
Official website: http://seal.com
"Kiss From A Rose" official music video: http://youtu.be/yivLt9cTaio
Live performance video: http://youtu.be/V5xAyX_U2GM
Check back here regularly for the latest announcements on the 2017 Entertainment.
Artiste line-up and performance times are subject to change.